How to Reduce Unplanned Downtime for Industrial Facility Maintenance
Five Industrial Maintenance Services Initiatives You Can Take Now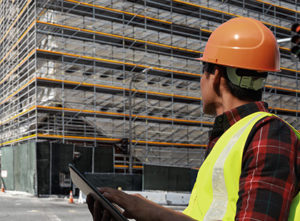 Industrial site downtime remains one of the costliest roadblocks to productivity, costing tens of billions per year. And while some downtime goes with the territory on industrial sites, a proactive approach to upkeep and maintenance can lift online production and productivity to the next level. Though the causes of machine downtime vary, a disciplined maintenance process can help reduce the resources lost to asset repairs and replacements.
We've put together five streamlining initiatives you can take now.
1. Reduce Unplanned Downtime With an Unexpected Absentees Process
While most every asset on a site requires maintenance of some kind, you may not have the head count needed to fulfill daily upkeep tasks. Illness and unexpected events can catch you unaware with a high number of absentees.
To prevent high absenteeism, you should create an absence policy and enforce it. Even if you don't have an HR department, ensure that every worker sees the policy by hard copy or email.
2. Employ a Work Request App
Take advantage of your workforce's ubiquitous smartphones and use a work request app to track tasks and progress. You may have a full team ready to do upkeep, yet it's challenging to schedule site maintenance without a planning solution.
When you partner with AXIOS, our work request app allows you to request maintenance from anywhere on site, and you can upload images and prioritize work. It can centralize your maintenance workflow and deliver thousands of dollars in savings, as this work request app case study reveals.
3. Rely on a Highly Trained Industrial Maintenance Services Team
According to one report, human error leads all other causes of machine downtime. A survey of 450 US and European companies revealed that worker mistakes result in the highest loss of production and productivity, with IT and customer service impacted as well. Clearly, proper training makes a significant difference in maintenance costs.
When training your maintenance team, remember to coach, not critique. Harshness won't improve team morale and may result in high employee turnover. Instead, offer on-site demonstrations of proper maintenance techniques from team leads.
You might consider recording videos of correct procedures for future reference and give written or online tests to your hires to check their knowledge.
At AXIOS, we've uploaded hours of training to our proprietary app, so our professionals can review training when it's convenient for them. We also automate our certification documentation process to ensure all of our employees' credentials remain up to date and they can renew their certifications ahead of schedule.
4. Align with Stakeholders on Costs of Industrial Maintenance Services
Given the high expense of asset maintenance, you will need buy-in from other leading managers and operators on your upkeep budget. Many companies woefully underestimate their maintenance costs and face unpleasant surprises at the end of the fiscal year.
If your accounting department has the bandwidth, meet with them to draw up an annual forecast of projected lost productivity, lost production, asset repair time and costs, and reputation management expenses. If drafting such estimates falls outside the department's skillset, consider bringing in a maintenance consultant to create your budget.
If you partner with an industrial maintenance company, ask for documentation of tasks completed and the time it takes, so you can see exactly where your money is going and opportunities to increase efficiency. At AXIOS, we track all work requests, completion times and how much of the work is planned versus unplanned so we can quickly identify areas to improve, such as reducing travel time or scheduling routine tasks ahead of time.
5. Choose Your Industrial Maintenance Services Provider Carefully
Maintenance consultants and contractors can fill in critical gaps if your resources don't permit keeping a maintenance team on full time. But you'll have to remain vigilant in your search for assistance. You have many options for providers to reduce unplanned downtime.
You will need to ask each candidate about:
Specific maintenance scenarios on your site to test their organizational and problem-solving skills
Technical knowledge, including electrical and mechanical standards
Safety standards knowledge, including OSHA and NACE requirements
AXIOS is a leading industrial services contractor providing maintenance, scaffolding, insulation, coatings and other specialty solutions. Our professional teams demonstrate expertise in completing tasks to deadline while limiting head count, risks and costs on site.
Whatever your project in terms of specifications or scope, AXIOS will create a solution that exceeds your requirements. Contact us to get in touch with one of our industrial services experts and start reducing your maintenance spend today.