Increase Site Productivity and Reduce Costs With AXIOS Industrial Maintenance Services
Save Time With AXIOS Facility Maintenance Services
Our cross-trained teams allow you to maximize efficiency and safety on your facility maintenance services. With our advanced technology – from PERI UP scaffolding to our proprietary work management app – we reduce unplanned downtime, decrease response time and reduce your total cost of ownership.
AXIOS Industrial Maintenance Point™ (AIM-POINT)
Plan Ahead With Our Work Management App.
Replace time-consuming, manual workflows with digital workflows that let you prioritize and manage all your maintenance tasks, from your phone.
With AIM-POINT, you can make work requests from your phone or tablet, check the real-time status of your requests, schedule tasks and prioritize your jobs to promote efficiency in planning and work completion and to reduce costs.
The app automatically records time, location and other critical data, and you can view requests on IOS or Android devices or our web portal. Track and analyze key performance indicators tailored to your company and processes – and watch your productivity soar.
Export data to Excel.

Review on-demand and automated monthly reports.

Upload information to Microsoft Power BI.

Customize your view.

Track lead time, emergency jobs, open activities and average time to completion.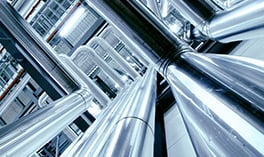 How to Select the Right Industrial Insulation Contractor
Cheaper isn't always better. Learn the questions to ask, and qualities to look for in an insulation contractor.
Get the guide