Increasing Predictability with an Industrial Scaffolding Company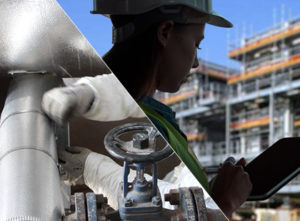 When completing a project requiring scaffolding, the goal is to minimize risk and uncertainty from day one. Thanks to AXIOS' 3D modeling, your project predictability can increase significantly. Through meticulous planning and advanced technology such as PERI UP, you boost successful project-completion rates and your reputation for reliability.
Benefits of AXIOS 3D Modeling
Imagine viewing a CAD-generated, detailed execution of the proposed design from every angle, in three dimensions. That's the appeal of AXIOS 3D modeling. Consider these advantages:
By creating and sharing your concept in a virtual environment, you can plan every detail and maximize control from the outset, before your contractor sets foot in your facility.
You can visualize a complete 3D model using PERI scaffolding, long recognized for safety in design and speed of execution.
You will know upfront exactly which PERI pieces we will use in your project. Your budgeting becomes more accurate and detailed, meaning fewer surprises.
During your virtual walkthrough of the design, you may select a piece and view its details, including clips, locks and rosettes.
You can view the virtual design and approve it or request changes before work begins.
Benefits of the PERI UP Scaffolding System
Once the work site is ready, PERI UP Flex Modular Scaffolding allows almost any modification to suit facility requirements. The system permits the highest level of safety while working, since platforms are completely covered without gaps. And there are other significant gains for you:
Due to the efficiency of construction and flexibility that PERI UP scaffolding affords, you may need fewer people on site, controlling soft costs.
PERI UP Flex scaffolding materials can fit around any obstacle, limiting downtime.
Because there are no gaps in your toe boards with this modular scaffolding, your workers are at far less risk for injury, keeping your construction schedule intact.
Other scaffolding can be tied off only at the legs. But any PERI UP Flex component can be tied off, leaving no exposed edges to snag work clothes or trip crew members up.
PERI UP components use no wood, eliminating hazards due to overlapping boards. All pieces stay flush for utmost safety.
Most scaffolding toe boards take 20 minutes to install with four people. You can install PERI UP toe boards in 60 seconds since they are built to fit, not overlay.
Beyond the scaffolding materials themselves, AXIOS provides other significant productivity benefits.
We continually invest in technologies that speed up schedules and keep budgets trim. One is our Microsoft Dynamics 365 ERP (Enterprise Resource Planning) cloud-based system, created to manage all core processes from supply chain to finance to human capital. With ERP, we can collect, store, manage and interpret data from every group within AXIOS, boosting efficiency while minimizing unexpected events. This frees our industrial service experts up to provide your project the full attention it requires.
Yet even with augmented productivity, safety is paramount at AXIOS. We comply with all standards and regulations to keep every construction site up to code. As an industrial scaffolding specialist, we believe all occupational injuries and illnesses are preventable, and the PERI UP Flex system is unmatched for work-site security.
AXIOS Industrial is a leading industrial scaffolding contractor that combines unparalleled expertise with leading-edge technology to consistently maximize customer value.
Ready to start your project? Have questions about our services? Talk to an AXIOS Industrial Group expert.